Some people use the Snapchat app to share their stories only with private friends. So, they may not be so stressed about adding more friends to their network. However, there is a large number of people who want to get more adds on Snapchat to gain popularity and to reach out to wider audience. If that is your objective, there are specific strategies to achieve that. Let's learn the 7 best ways of getting quick adds on Snapchat.
1. Remember good post formula (quality)
Everyone knows a post with good content is the way to go. Then, what content is considered "good"? Although people have different posting styles, there are common elements that good posts have.
Hook: It is not a secret that the first 10 seconds has a decisive impact on your job interview. The same principle applies to your post. It will be given even a shorter time to make your audience stick to your post since Snapchat posts are short. The best way to hook your audience is by creating a good headline for your post.
Length: It is not really desirable to write a long post in any social app. People swipe down to browse posts quickly and if your post is long, they'll just skip. Users don't come to Snapchat to study but to find quick funny and interesting contents.
Media: A picture is worth a thousand words. There is no better place to prove it than social networks. Combined with the headline, a picture or a video is very important element to hook audience. Adding a music can also have a positive effect.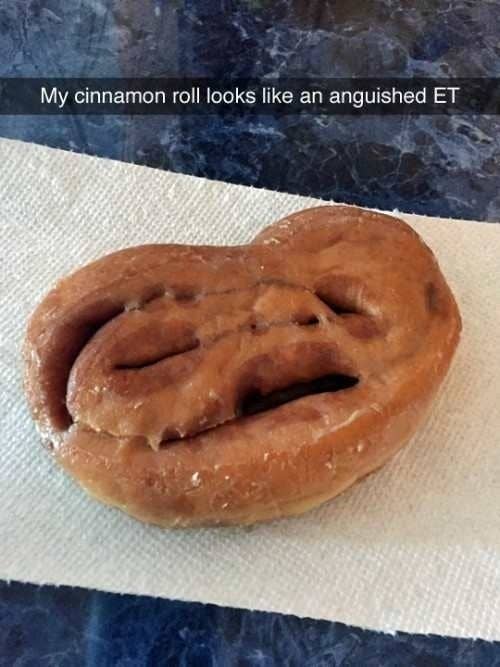 As you keep posting good content that attracts more viewers, you will have a good change of adding more followers.
2. Produce more content (quantity)
This second tip needs to be considered along with the first one. If you sacrifice quantity because of quality, then it will be worth examining if you are overdoing the quality part. It is not easy, but the best way to keep adding followers is to do well in both quality and quantity. If making quality content makes you slow in uploading content (maybe due to you having high criteria), consider the comments from Gary Vee,
"Creating too much content will not cause fatigue because no consumer will be seeing all of your content. You're contextualising that content and they're still not going to see all of it,"

Gary Vee (source)
He added in the same source,
"Content at scale. Volume. Nobody watching here could comprehend the level of volume output that my ambition is for brands. FedEx for example, should globally be putting out thousand pieces of content a day. And, there is no brand right now that is doing that. With the way the internet works, you have unlimited content."
Even though you create quality content, it may not be for everyone. Quality is a subjective matter. Thus, if you spend too much time ensuring quality in your standard, it may not be an optimal strategy. Try to keep your posting frequency up with that in mind. Creating multiple posts on a daily basis can make a huge difference.
3. Optimize your contents
In addition to posting good content, you will also want to make sure their format is optimal for viewers. There are types of media and formats that Snapchat accepts.
Acceptable media types
Live, motion graphic, or stop motion video
Cinemagraph
Slideshow
Gif-like
Still image
Length
3 to 180 seconds (if file size does not exceed 1 GB)

30 seconds (if created in Snap Publisher)

If video is longer than 30 seconds, you'll need to utilize an external editing software and upload the video to the Creative Library.
File format
Video: .mp4 or .mov and H.264 encoded
Image: .jpg or .png (Ads Manager only)
Storage Aspect Ratio (SAR): 9:16
Display Aspect Ratio (DAR): 9:16
Pixel Aspect Ratio (PAR): 1:1
These are acceptable specifications by Snapchat. When it comes to size and length, however, you may not want large contents close to the maximum limits since it can slow down responsiveness and, after all, lengthy and large contents are not optimal for viewers.
4. Promote your Snapchat account
To add more Snapchat followers, consider expanding your presence into other social media platforms including Facebook, Instagram, Twitter, and Pinterest. When you made efforts to create new content, don't just post them on Snapchat. You can use the same content across different platforms, which can reach out to much larger audiences. In those contents, you can add your Snapchat account so that if they also have a Snapchat account, they add you as a follower.
Promoting your Snapchat account is one thing and making it easily recognizable is another. When you want to add a Snapchat link to other social media apps, one good idea would be to use a Snapchat icon and use the link (snapchat.com/add/yourusername) so that when people click the icon, it automatically directs them to add your account.
Snapchat also gives a convenient way to follow users with Snapchat code. Snapcode is a digital badge that can be scanned by smartphones. Conceptually, it is similar to a QR code.
The blue dots on the yellow background define the identity of your account. You can follow the instructions to create your own. Once you complete setting this up, it works like a quick add feature.
These Snapchat codes make adding new friends easier and quicker since people can just scan your code. You can also customize the URL linked to your Snapcode. Imagine you create real name cards with your Snapcode icon. That will be an elegant and quick way to introduce yourself to new people. There can be a big difference when you own Snapcode and when you don't
5. Create interactive posts
Snapchat like other social apps is not for one-way communication. People can react to your content and add comments to your posts. Of course, when you have zero followers, this will not work very well. However, when you have enough fans, posting content that provokes people to share their thoughts or run simple surveys can make your content more engaging. Also, when your followers leave comments, their friends also can see your content. This can make your posts being shared by more people. When your friends of friends like your posts, they can start sending a friend request.
If you are willing to spend a small budget, another idea is running prize content. Let's say your contents are mainly about food. Then, how about asking for a creative recipe idea using Avocado? In the end, you can give a small prize like a coupon or cash for the winners.
As people get involved in your posts and enjoy interacting with your posts, they will become a friend.
6. Use smart tools to create good contents
When creating a new post, choosing a good tool is one of the deciding factors that lead to content quality. Among others, one great way of creating great content is by using online platforms that provide pre-designed templates. Check Canva. On Canva, you can find an extensive range of design templates for many different users cases including social media apps, PowerPoint slides, videos, and even prints for T-shirts. With eye-catching graphics, you can attract more audience to your Snapchat feed adding more followers to your account.
You may have already heard about Bitmoji. You can create your own emoji and use it for your posts on Snapchat. When you use something different from what other people always use, it can catch people's attention making your content stand out among others. Furthermore, using a customized Bitmoji avatar, you can symbolize you and your channel by continuously using the same customized profile picture.
These online tools will help you to create distinguishable posts and to add more Snapchatters to your network.
7. Follow others
Most of the Snapchat users want the same things. They want Snapchat friends. Understanding this, if you follow others, they will appreciate it and may add you back. However, if you add friends who already have large followers, your addition will not be as much appreciated as when you follow the users who have fewer followers. So, before deciding to follow someone, check the person's follower count and think if your followership would be appreciated by that person.
On Snapchat, however, it is not easy to identify who is following you back. One tip for this is to send messages to the Snapchatters you chose to follow. If they have followed you, your message will be delivered. If not, it will appear as pending. Spend some time to check the list and delete the users whose messages display as pending. You can regularly go through this process of following a batch of users and filtering out those who do not follow you back.
One more thing you want to consider is who you follow can determine your image. So, don't follow random people that can negatively impact your brand.
Wrapping up
We learned how to get more quick adds on Snapchat. One thing we need to understand is that it can take time to build up your follower base. Some methods introduced here may work faster than the others. Don't get disappointed if you don't get an immediate result. Keep producing good quality posts regularly, then followers will eventually follow.